Business
Energizing Employees within Your Company for Social Influence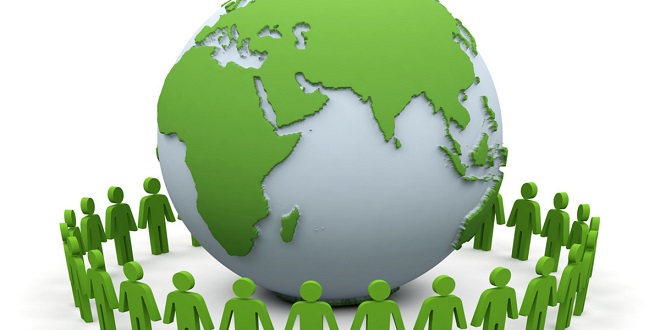 Until the beginning part of this decade, enterprise software looked and felt very different from the software that was designed for consumers. Enterprise software helped businesses manage customer relationships, handle knowledge management, communicate internally, and handle company operations focused on addressing the needs of IT managers more than the employees who were the users of the software. Emphasis was put on security, compliance, system control, interoperability, and maintenance and strangely less on what employees wanted or needed. The fact that the software buyers (the IT managers) weren't the users (the employees) was largely to blame for this state of affairs. And then something changed.
Encouraging Your Employees to Collaborate
Enterprise 2.0 is the use of social software platforms within companies, or between companies and their partners or customers, according to Andrew McAfee, a Harvard Business School professor who coined the term. These software platforms borrow design philosophies, features, and even technology standards from the Web sites and Web software that pervade the Internet.
Every day, more companies install these social software platforms because they want their employees to collaborate, communicate, share, and organize into communities of interest the way they do in their personal lives. There's no reason why your employees shouldn't use software built on these consumer-oriented design philosophies, with the collaboration layer built into the core  software like wikis, blogs, discussion forums, and microblogging solutions.
Rewarding teams
Most companies are organized to reward individual performance and promote the rising stars more quickly than other employees. If you want to foster a collaborative environment where employees learn from each other, share their knowledge generously, and participate in social platforms geared toward harnessing the collective intelligence, think carefully about how you reward performance. You might be well served by putting more emphasis on team versus individual performance.
Treating everyone equally
Employees usually thrive on competition. That's a good thing. But employees who feel left out of the loop or feel that they aren't seen as critical to the organization are less likely to give their time and brain power for the community. Be sure that you treat every employee equally if you truly want to foster collaboration and the free exchange of information among your employees. They'll speak only if you give them ample opportunities and encouragement to do so. You need to let them speak on their own terms, too, whether that be through the technologies that they prefer, the locations of their choice (team meetings, suggestion boxes, or one on one meetings), or with the mentors that they seek out.
Trusting your employees
Just as it's imperative for you to trust consumers and let them share ownership of your brand, so, too, must you trust your employees to converse, communicate, and collaborate with each other respectfully and productively. If you don't trust your employees, they won't trust you, and they definitely won't want to give their time to furthering the objectives of the organization. This matters most when you're trying to energize them for social influence, as it requires a commitment and not just a job description to accomplish.